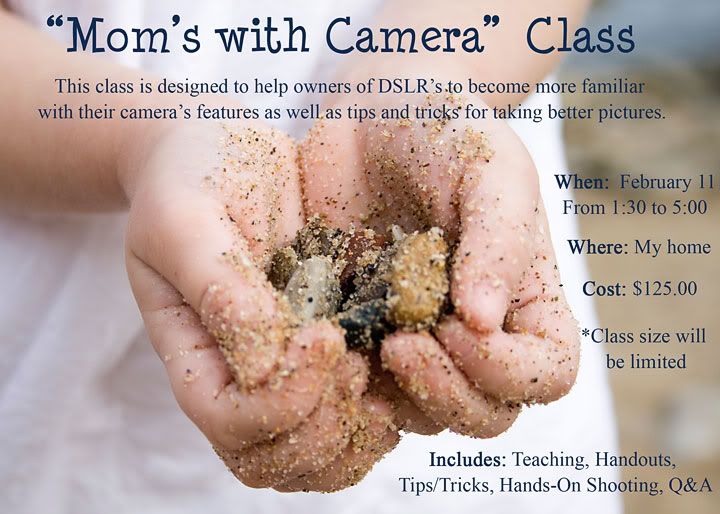 I've been asked by a lot of people when I will be offering a beginner's class (usually around Christmas when DSLR's have been given as gifts). I am excited to announce that I will finally be offering a class!!!! This class is not just for mom's. Dad's and teens are welcome also.
This class will definitely get you up and running with your DSLR and off of that Auto setting. We'll talk about bells and whistles on your camera, teach shooting in priority modes, focus dots/toggling, basic composition, and finding good light (and much much more if time permits). If participants are interested in furthering their knowledge, future classes will be offered and we can schedule additional classes to pick up where we left off.
If you are interested in participating, leave me a message on
my facebook page
with your contact info. or email me via
my website's
contact section.
Class size will be limited for an intimate setting and allowing me to focus on each participant needs/questions.